What a whirl wind of a week!
Outdoor education has been a real success with our new students, they have explored wild places locally, as you can see on our face book page!
Mr Coldwell's class have been busy. Kyren has even had his first shave…
Mr Coldwell said:
"A good week in class with the majority of pupils reaching their behaviour target. The pupils enjoyed playing board games and getting to know each other. We have also been making the most of the good weather. They have really engaged in the new English topic, The Hunger Games. In life skills we have been learning about personal hygiene and Kyren has even had his first shave.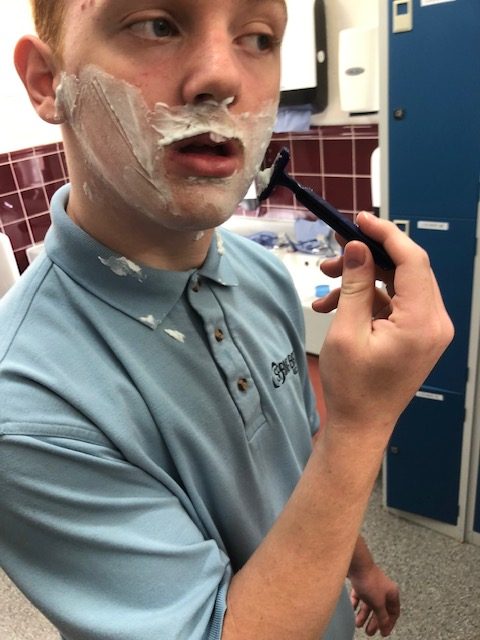 In cooking we made a stir fry which was delicious…"
This class have worked hard this week to overcome challenges but I am especially proud of Lewis for achieving gold and going on the reward trip to bowling.
Well done boys!
Miss Mason Power's class have also been working hard…
"This week we have settled into our class timetable, reading our class book 'The Hunger Games', and the class also really enjoyed their John Muir trip with Mr Hopkins! Well done to the class for continuing their good start to the year…
In food tech we made omelettes.
In science we have been learning about different forces, and the concepts of matter, mass and weight. The class worked really well performing an investigation into mass vs weight using Newton Metres, considering the links between mass and weight.
Carl has really impressed me this week with his creativity, he made this amazing plane just using his imagination and some lolly sticks!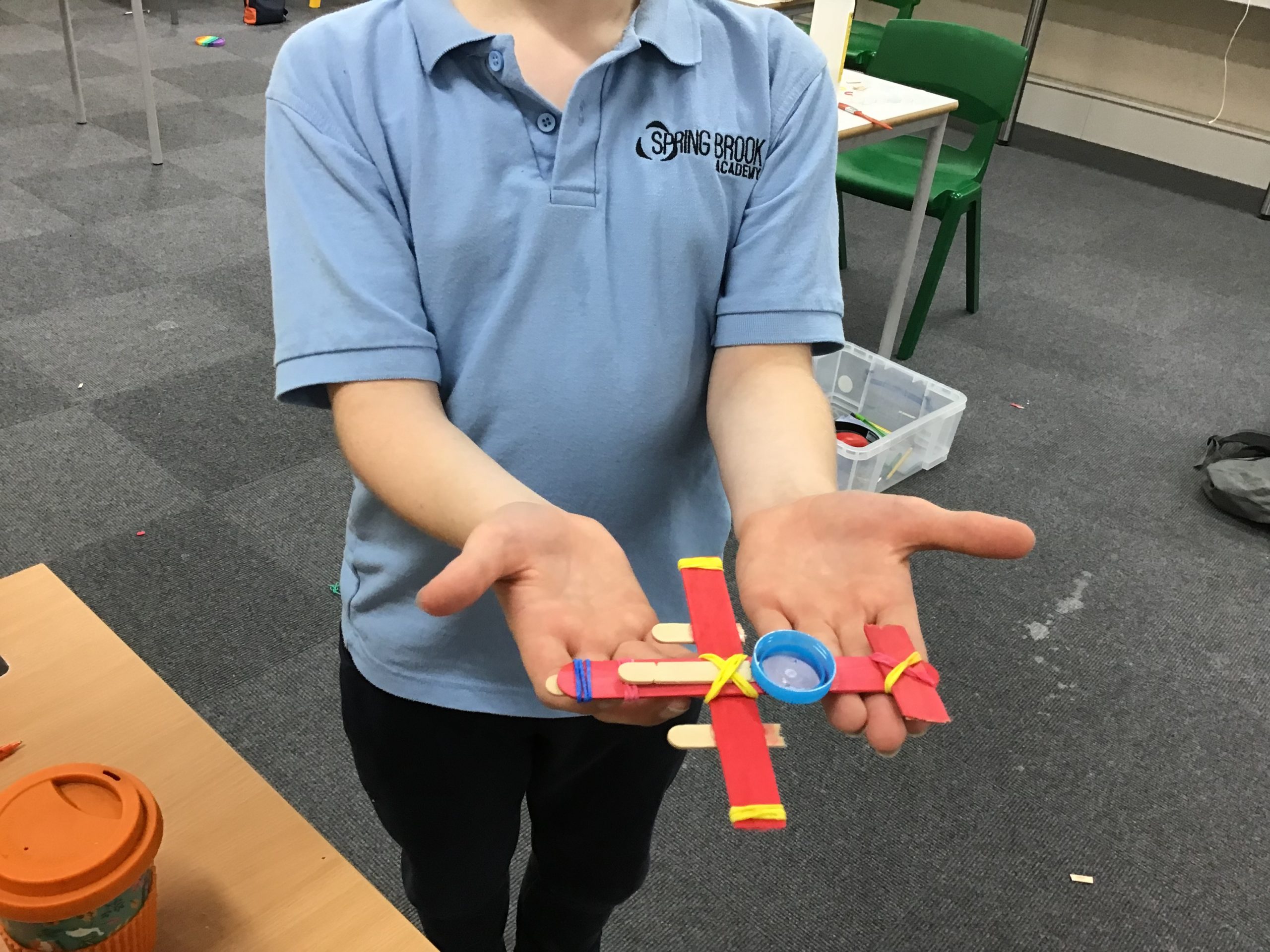 We have been learning to play Risk this week, it's really tricky game with complex rules and lots of strategy needed. I can see some fierce competition happening in the next few weeks, there has been talk of treaties and alliances already."
See how SBU1 have been 'getting settled' here…
And here's Mr Hopkins' update from the last week…
This week the next two groups have been out exploring the Moors for their John Muir Award.
Firstly Miss Batchelor's group went off to Pule Hill to see if they could complete 4 challenges at the old quarry at the top of the hill. The highlight of these challenges was definitely the caving challenge to fit through a tiny gap to get from one side of the hill to the other. After the initial concern I think everyone went through it many times!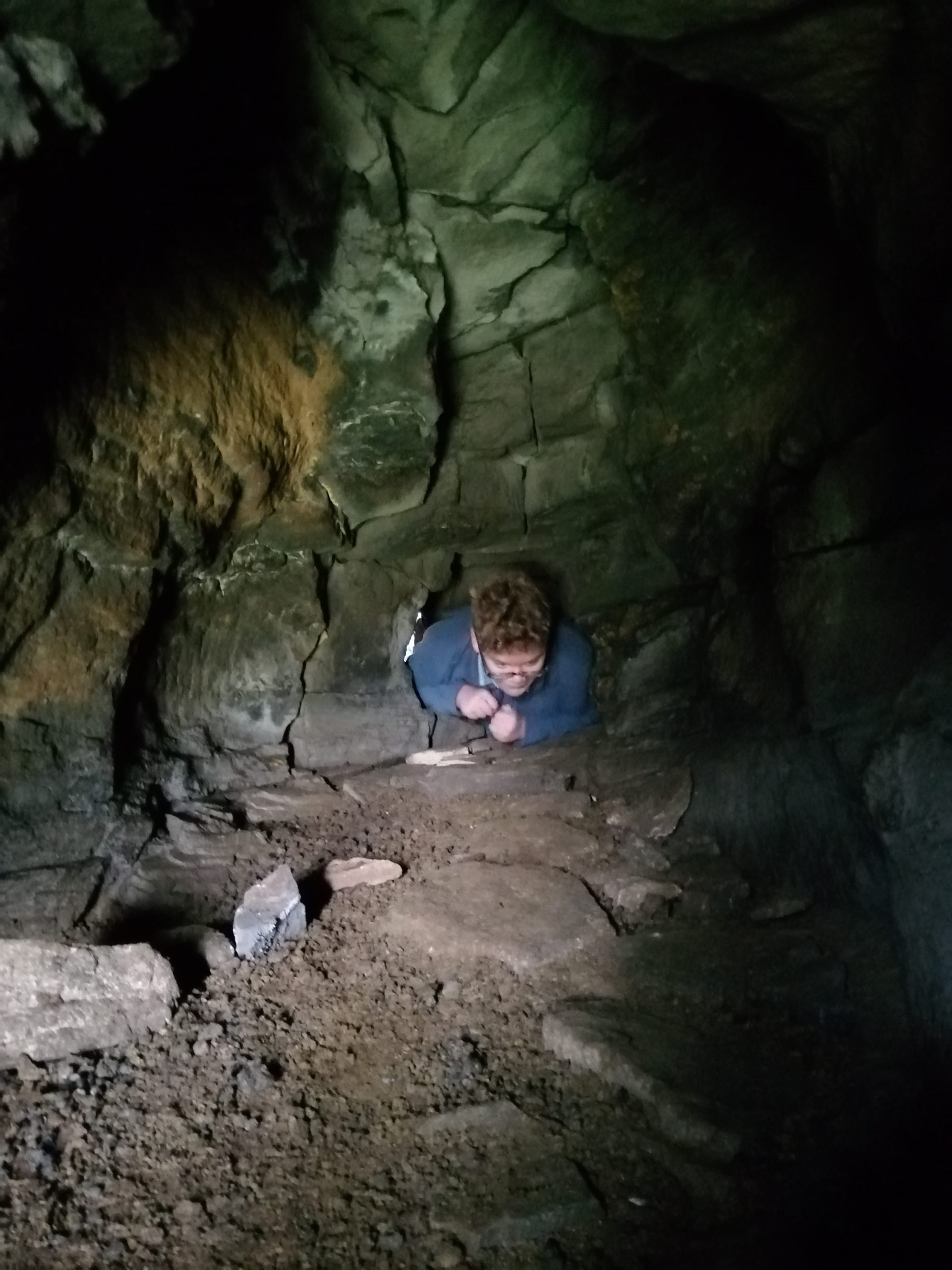 Secondly, Miss Mason-Powers' class visited Blackstone Edge to try to complete 3 challenges on top of the hill. They managed 2 which was amazing to see and we had some great fun doing 'Parkour' across the black coloured rocks that give the hill its name.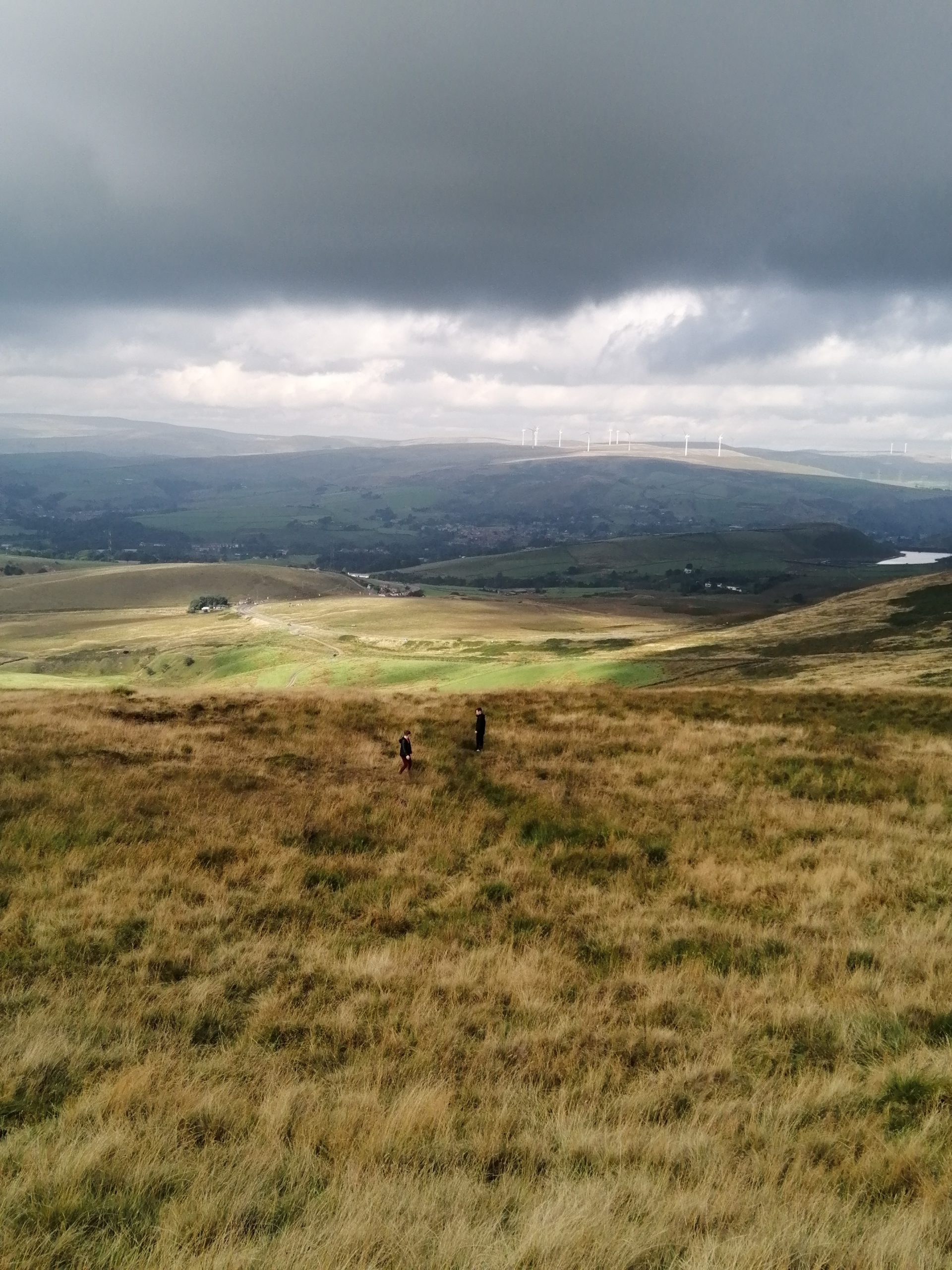 It was fantastic to see our pupils enjoying the outdoors so much and being encouraging and respectful to each other and to the members of the public that we met along the way. Both groups should be very proud – well done everyone!"
Mr Hopkins
The second week of term has flown by. We have welcomed the executive team to our Spring Brook Family. They have occupied the upstairs floor of the building, it is nice to see some old and new faces.
Watson has been in the building today and enjoyed walks and cuddles from our students. For those of you that don't know Watson is our school dog.
Whilst there have been some challenges this week the students and staff have shown resilience and remained positive and calm in the face of some challenges.
What a great team!
Enjoy the weekend everyone.
This weekend I will be in the gym, running my miles for Maggie's September challenge – I am now more than half way through this challenge….50 miles to total.
Be kind to yourself this weekend.
Miss Rodgers
Head of Site.